Jilliby Art – Online Store
Today, it is likely that your customer has done an online search for the product they want, doing a price comparison in the process before they head out to the bricks and mortar store to pick it up.  If you have a web presence but do not have an online store, potential customers will just bounce to the next search result since it is too much bother to call your store to see if you have what they want.
Stand Out from the Croud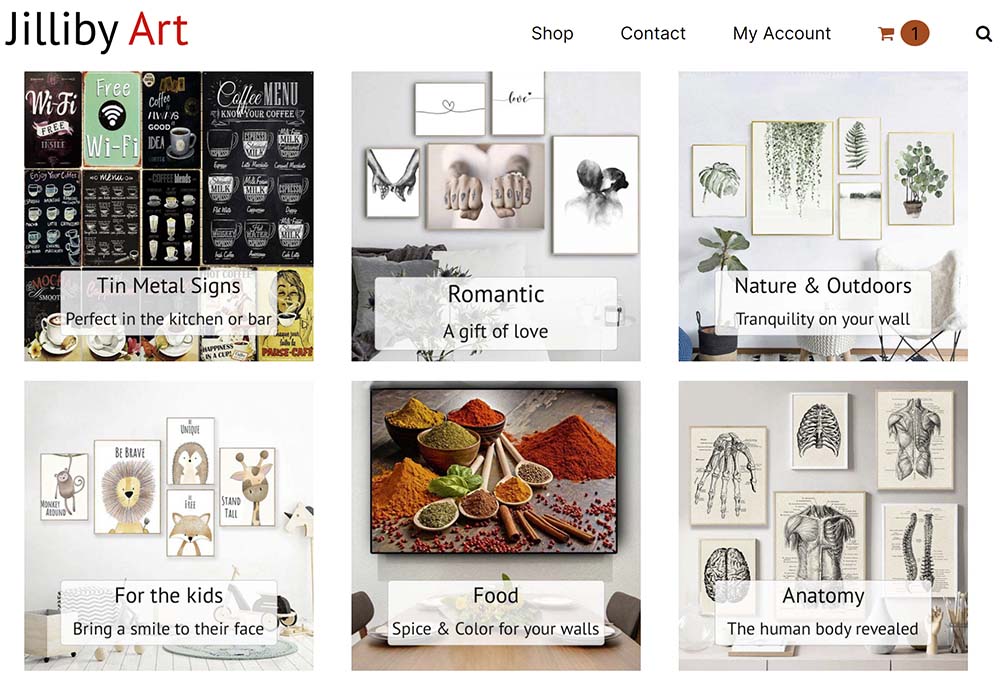 If you choose to sell on Amazon, eBay or Etsy you are competing in a race to the bottom on price, with very similar products to yours.
Attracting customers to your store increases the friction with comparison pricing, plus you have full creative control on how to present your products.  You know how to sell in person, transfer that feel and knowledge to sell via your own online store.
Flexible Layouts
If your product has multiple styles, colours and other variations, no problem, the purchase screen can be customised to suit your requirement.
If you are selling a service, again no problem, we can craft a sales page to showcase your expertise with an appropriate "call to action" to convert a prospect into a customer.